FCC Attacks Net Neutrality & Top Stories. Assassinating Americans, Drone Strikes, Torture, #MyNYPD, General Mills Reverses, Colorado Cannabis Crime Levels Connection Charts & Studies, Open Source Seed Initiative (OSSI), First State to Label, Light Bulb Spy, Creating Storms & Lightning, Pepsico Clear-cutting Rainforest, Mesh Internet Networks

The Obama administration has been ordered by a panel of federal judges to release its legal justification for assassinating Americans suspected of terrorist ties.
Critics of the controversial program have sought the legal memo in question since the 2011 killing of Anwar al-Awlaki, a U.S.-born cleric who died in Yemen following a drone strike.
The Obama White House has insisted that the government can lawfully assassinate Americans who join up with terrorist organizations. In the case of Awlaki, his purported ties to al Qaeda justified the decision to target the man from New Mexico.
But the administration had been unwilling to reveal the legal document that formed the basis for killing Awlaki and others like him.
This refusal prompted the American Civil Liberties Union, The New York Times and two of its reporters—Charlie Savage and Scott Shane—to sue the administration to force the memo's release.
The panel's decision reverses a 2013 lower court ruling. Federal Judge Colleen McMahon first heard the case, and though she questioned the legality of the targeted killings program and the administration's efforts to keep it secret, she sided with the administration after determining it had not broken the law in refusing to turn over the document.
Cassel: If the President deems that he's got to torture somebody, including by crushing the testicles of the person's child, there is no law that can stop him?
Yoo: No treaty.
Cassel: Also no law by Congress. That is what you wrote in the August 2002 memo.
Yoo: I think it depends on why the President thinks he needs to do that. (Here is a longer excerpt of these remarks in context, five MB with six minutes of question and answer.)
The US continues drone strikes in Afghanistan without facing any international action despite Washington's planned withdrawal from the war-stricken country, an analyst tells Press TV.
"The drone program is unfortunately alive and continuing and may be intensifying and so this represents a great danger to the population in Afghanistan as well as Pakistan, Yemen, Somalia," Richard Becker said in an interview.
He added that the Afghan government could not sue the US in any international tribunal because "there is no real international justice."
The analyst stated that "international bodies like the International Court of Justice and the International Criminal Court" are unlikely to allow Afghanistan "bring a case" against the US drone program.
Becker said the US refuses to join international tribunals in order to save its military forces from "criminal prosecution."
He added that Washington's assassination drone operations are "clear and really terrible violations of international law" which cannot be justified.
The Federal Communications Commission will propose new open Internet rules this Thursday that will allow content companies to pay Internet service providers "for special access to consumers."
Under the new rules, service providers may not block or discriminate against specific websites, but they can charge certain sites or services for preferential traffic treatment if the ISPs' discrimination is "commercially reasonable."
Bye-bye, Net Neutrality, and the internet as we know it. Hello, greater connectivity gap between rich and poor in America.
For what it's worth: The FCC's current Chairman, Tom Wheeler, previously worked as a VC and lobbyist for the cable and wireless industry.
will give large companies that can afford to pay for priority access a permanent advantage over smaller competitors.
The proposal follows a January court decision that struck down the FCC's previous net neutrality rules, which barred Internet service providers like Verizon (VZ, Fortune 500) and Comcast (CMCSA, Fortune 500) from blocking or "unreasonably discriminating" against online content. Those regulations were challenged in 2011 by Verizon, which claimed the move overstepped the commission's legal authority, and the FCC has since been working to craft new rules that will pass legal muster.
Todd O'Boyle, program director of Media and Democracy Reform Initiative at Common Cause, said in a statement. "Americans were promised — and deserve — an Internet that is free of toll roads, fast lanes, and censorship — corporate or governmental."
The FCC's planned rules relate specifically to broadband, which is used for most home Internet connections. They won't cover the mobile Web, which is much more lightly regulated.
Concerns about traffic discrimination have already arisen in the mobile world. Earlier this year, AT&T (T, Fortune 500) announced a "sponsored data" plan for mobile customers in which content from paying businesses won't count against monthly data caps. Verizon and AT&T have also previously blocked use of the Google (GOOG, Fortune 500) Wallet app, which competes with their own offerings.
The FCC rules also won't cover deals like the one reached earlier this year between Netflix (NFLX) and Comcast, in which the online video company reluctantly agreed to pay for a direct connection to Comcast's network to boost lagging streaming speeds. That's because the proposal only relates to what ISPs do with content in the so-called "last mile" of their networks, where they connect directly to the homes of customers.
Netflix CEO Reed Hastings has called for the FCC to implement "stronger" net neutrality rules that would also cover connections between networks.
The United States Supreme has begun hearing arguments over whether or not streaming company Aereo can continue to share broadcast content with customers without paying a fee to broadcasters. The case is American Broadcasting Companies, Inc. v. Aereo, Inc..
The nation's highest court has now heard oral arguments over whether the online TV streaming service infringes on the copyrights of broadcasters. If you are not familiar with Aereo, it is an ingenious company backed by billionaire Barry Diller. Aereo allows subscribers in 11 different U.S. cities to pay a monthly fee of $8 to stream and record broadcast television shows directly to mobile devices. How this happens is very important to the case. Aereo only grabs over-the-air the signals which are already free to the public. When a subscriber logs onto Aereo's website to pick out a program to watch or record, Aereo assigns them a specific, dime-sized antenna. The subscriber has their own specific antenna and is renting that exclusive antenna as long as they are a subscriber. Why is that important? Because if you live in any city in the United States with broadcast programming, you can do the very same thing yourself with a digital antenna connected to your TV.
Over the past few months, a group of American broadcasters have insisted that Aereo is stealing their content and must pay a fee in order to rebroadcast their content. Already, lower courts have agreed with Aereo's case that the company is taking free over the air content and providing access to it to the public.
What should be an argument between private companies however, has not stayed that way, as the U.S. Government has been granted permission to argue on behalf of broadcasters.
According to Deadline the Supreme Court has granted a request from the Deputy Solicitor General's to appear during Aereo hearing in support of the broadcasters,

"Motion of the Deputy Solicitor General for leave to participate in oral argument as amicus curiae and for divided argument GRANTED," said the SCOTUS yesterday. The granting of the motion comes more than a month and a half after the federal government's top legal office filed a brief supporting the broadcasters in their showdown with the Barry Diller-backed streaming service.
Already, Justices of the high court seem to want to rule against Aereo. To do so, could harm streaming and cloud services such as Google Inc, Microsoft Corp, DropBox Inc and Box Inc. Which could be why Justice Sonya Sotomayor is claiming that Aereo should simply be classified as a cable company.

"I read it and say why aren't they a cable company?" says Sotomayor.
The reason… Aereo is NOT a cable company. Aereo is a subscription antenna. If the company were forced to be considered a cable company, it would also be forced to pay re-transmission fees.
When the NYPD's Twitter account asked people to tweet photos of their interactions with NYPD and tag them Mynypd, the outcome was pretty predictable: people who feel that the NYPD stands for unchecked brutality, mass-scale stop-and-frisk racism, and the violent defense of the ultra-rich combined with official impunity flooded the tag with photos of NYPD violence.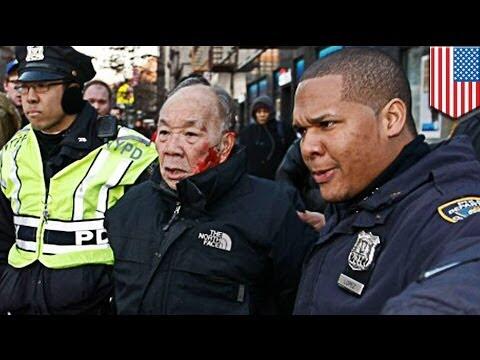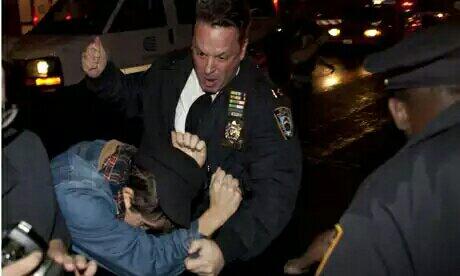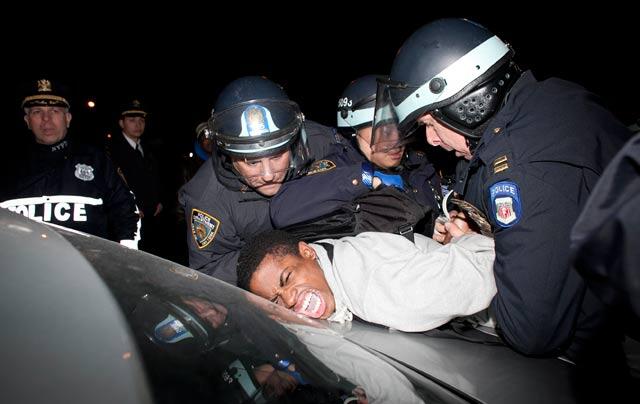 General Mills Reverses Legal Terms After Controversy
The food giant reversed itself regarding widely criticized new legal terms on its website that some said could prevent customers from suing the company over downloading coupons, joining its online communities or interacting with the company
General Mills announced it was removing controversial legal terms from its website on Saturday following an uproar over the changes.
A federal District Court judge has ruled that those injured by the apartheid policies of the white-ruled South African government may sue Ford and IBM for providing assistance to that government in the form of military vehicles and computers. The racist policies of apartheid were in force between 1948 and 1994.
U.S. District Judge Shira Scheindlin ruled Thursday that the Alien Tort Statute of 1789 (ATS), which has in recent years been used to hold U.S. corporations liable for human rights violations they facilitate overseas, is applicable in this case. In order to come to this conclusion, however, Scheindlin had to get around a previous ruling in the case of Kiobel v. Royal Dutch Petroleum, in which the Second Circuit Court of Appeals ruled that corporations could not be sued under the ATS.
Scheindlin called that case "an outlier," writing "it is the only opinion by a federal court of appeals…to determine that there is no corporate liability under the ATS."
Bruce Nagel, whose firm Nagel Rice is representing the South Africans, was pleased by Scheindlin's decision.  "Ford and IBM enabled the apartheid regime to function, and justice requires that they answer for their wrongdoing," Nagel said.
Originally, more companies were targeted in the suit, but were dropped from the case in previous rulings by Scheindlin.
Guess what happens when marijuana is legalized? Not only do you not have to steal it, but it also makes your state tons of cash while dropping crime rates in every conceivable fashion. At least that's what some stats are showing. Even though many Denver city officials, including Mayor Michael Hancock, fought pot legalization tooth and nail saying it would cause increases in petty crimes and even sexual assault, just three months after Colorado voters helped pass the legalization of marijuana, Denver is enjoying a 14.6% decrease in crime from the same time last year.
It's all kinds of crime that has decreased, and not even all dispensaries were able to be up and running in Denver since January 1st due to regulatory hurdles and licensing  issues still being sorted out. Property crime is down 14.6%. Violent crime is down 2.4%. It certainly doesn't look like what opponents of Amendment 64 would have liked everyone to believe – that the streets would be full of violent hooligan, and legalizing weed would make the devil creep the streets of Denver.
Even Dr. Kevin A. Sabet, the former Obama drug policy advisor, warned that the feds would crack down on legal-weed states, and teenagers would drive around stoned out of their minds. Vote No On 64 issued fliers claiming it would damage children's minds and kill people. It's a moot point now, and the last laugh is on those who thought marijuana would make more criminals. It looks like medical marijuana users are feeling better, and recreational marijuana users are calm as clams. Though it hasn't been too long since these changes occurred.
Guess what America – legalizing marijuana in your state won't make more thugs, or gangs, and we likely won't see grandma's getting their hand bags stolen more often or six year olds smoking weed behind the high school bleachers. There is too much regulation, and as has been the case in other countries – legalizing drugs actually decreases violence. Don't you want your police force focused on solving violent crimes, instead of wasting tax-payer money going after someone getting high in their living room, or minimizing seizures or treating cancer with the healing plant.
The following charts sourced from the Denver police department show clearly what legalizing Cannabis has done to crime levels. And what's better than low crime rates? How about a projected $1 billion in marijuana sales that will translate into $100 million in revenue for the state of Colorado, according to budget projections by Colorado Gov. John Hickenlooper. The world stands in awe, and every other state should take notes. Reduce tax-payer money on crime and use tax-income from marijuana sales to build libraries and schools, heck even a new community park named 'High Times' would be apropos.
Two recent studies suggest that access to marijuana actually leads to decreased rates of some of the most serious crime.One of those studies, recently published in PLoS ONE, concluded that marijuana access is not related to any increase in crime, and is instead linked to a decrease in homicide and assault rates.An earlier study had similarly positive things to say on the effects of marijuana availability. This one, published in the Journal of Law and Economics, looked at how medical marijuana laws affected the incidences of alcohol-related traffic deaths between 1990 and 2010.In Colorado, where recreational marijuana is legal, crime has dipped in the past three months, since it became available in dispensaries.
Monsanto & Plants
There are now 29 kinds of plant varieties that are available under an open source license, reports NPR. On Thursday, a group of scientists at the University of Wisconsin-Madison debuted the Open Source Seed Initiative (OSSI), a set of seeds that can be used by anyone so long as they don't restrict use by others through patents or IP protection.
The initiative is one answer to the heated battle between farmers and companies like Monsanto, which holds patents on plants that have features like resistance to certain herbicides or seeds that produce slightly different plants if they are resown from a first-generation crop. Soybeans in particular have been a point of contention, with both organic farmers who want to keep Monsanto's products out of their farms and commercial farmers who want the right to multiple generations from one soybean seed purchase.
The OSSI includes 14 different crops with 29 total varieties, including carrots, quinoa, kale, and broccoli. The open pledge that growers must make to use the seeds covers both the current and future generations. NPR notes that the initiative is likely to have more impact for plant breeders, particularly at educational institutions, than for farmers.
"I'm proud of Vermont for being the 1st state in the nation to ensure [people] will know what's in their food" – Governor Peter Shumlin. Vermont strikes a big blow to GMOs

The laser that can make it rain: Researchers unveil radical system to start storms and create lightning on command
Technique uses a 'double laser' to stimulate particles within a cloud
Could one day be used to create rainstorms and even lighting on command
Researchers have developed a new technique to cause rain and lighting by firing a laser at clouds.
The technique uses a 'double laser' to stimulate particles within a cloud.
The technique could one day be used to create rainstorms and even lighting on command, the researchers hope.
The researchers at the University of Central Florida's College of Optics & Photonics and the University of Arizona developed  a new technique to aim a high-energy laser beam into clouds to make it rain or trigger lightning.

They found the key was to surround the beam with a second beam to act as an energy reservoir, sustaining the central beam to greater distances than previously possible.

The secondary 'dress' beam refuels and helps prevent the dissipation of the high-intensity primary beam, which on its own would break down quickly.
Spy Bulb
A controversial light bulb listens to conversations and tweets what it hears. Artists Kyle McDonald and Brian House have designed an inconspicuous recording device that looks like a light bulb. The Conversnitch works anywhere that has wifi and costs $100 to build.
"It has potentially been deployed in various places," McDonald said. But the creators "aim to stir controversy." The device is intentionally invasive to stir discussions on American's control over privacy.
We can win big for the rainforest. And we can win quickly.
The biggest threat to the rainforest right now: palm oil plantations are clear-cutting the rainforest so they can expand. And the world's largest global snack food company could help end that with one piece of paper.
Pepsico buys staggering amounts of conflict palm oil every week. Unlike other companies (like Kellogg's and Mars), it is okay with buying oil that comes from rainforest destruction. If Pepsico committed to buying responsible palm oil, it could help reshape the entire global supply chain for the better.
The timing is perfect. Major companies like Kellogg's have just adopted new palm oil commitments. And a hot new TV show just shined the media spotlight squarely on Pepsico.
Tell PepsiCo: Commit to buying responsible, rainforest-healthy palm oil.
We all have a stake in stopping the destruction of the rainforest. Deforestation in Southeast Asia has made Indonesia the third largest carbon emitter in the planet. The orangutan, the Sumatran tiger, and countless other endangered species are being pushed the brink of extinction. Meanwhile, the remaining forests of Indonesia are storing as much carbon dioxide as the entire earth emits in a year, meaning that allowing the destruction to continue could detonate a carbon bomb.
Victory is more than possible. Working together with partners like the Rainforest Action Network and Forest Heroes, we've already forced Kelloggs and Mars to change their ways, causing a huge shift in the global palm oil supply chain. And similar organized consumer pressure has dramatically slowed the rate of deforestation in Brazil. Pepsico is also under increased pressure right now. Just last Sunday, the TV show Years of Living Dangerously devoted the second of two episodes to palm oil — and urged their viewers to call Pepsico and demand action. It's been flooded by consumer letters, emails, and online pressure ever since.
Story #1: Federal Judges Order Obama to Release Memo Justifying Assassination of Americans
http://ur1.ca/h5w06
John Yoo makes the case that the President can torture children if necessary
http://ur1.ca/h5w1b
Life's Good If You're a Drone-Loving Criminal Regime: 'US Drone Strikes Continue With Impunity'
http://ur1.ca/h5w0j
Makers Say Don't Worry About Privacy as Civilian Drone Industry Takes Off in Sunny Spain
http://ur1.ca/h3von
Story #2: FCC Finally Announces New Rules That Will Kill Net Neutrality
http://ur1.ca/h5w1g
Internet "Fast Lane"? Big Companies May Soon Be Able to Pay to Have Their Websites Load Faster
http://ur1.ca/h5w1m
Corbett Report Episode 262: Pirate Internet
http://ur1.ca/h5w1v
Cronyism At Its Finest, U.S. Government Arguing Against Aereo On Behalf Of Broadcasters Before SCOTUS
http://ur1.ca/h5w1z
Story #3: #MyNYPD Hashtag Attracts Photos of Police Violence, Abuse
http://ur1.ca/h5w22
The Folks Behind #MyNYPD Are Learning a Tough Lesson Right Now
http://ur1.ca/h5w24
General Mills Reverses Legal Terms After Controversy
http://ur1.ca/h5w29
Federal Judge Approves Class Action Case Against Ford, IBM for Helping South African Apartheid
http://ur1.ca/h5w2j
Colorado Crime Rates Down 14.6% Since Legalizing Marijuana
http://ur1.ca/h5w2q
Open Source Comes to Farms With Restriction-Free Seeds
http://ur1.ca/h5w2y
​Vermont Poised to Enact Toughest US GMO-Labeling Law Yet
http://ur1.ca/h5w38
#NewWorldNextWeek Updates:
Researchers Unveil System to Start Storms & Lightning on Command
http://ur1.ca/h5w3f
Controversial Light Bulb Listens to Conversations, Tweets What It Hears
http://ur1.ca/h5w3n
@Pepsico: Why Are You Bulldozing The Rainforest? Why The Blood-Palm Oil?
http://ur1.ca/h5w3z
Capital and 'Captain America': Media Oligarchs Plan Comic Book Movies Into 2028
http://ur1.ca/h5w4b
Proposal: FCC Attacks Net Neutrality & Top Stories. Assassinating Americans, Drone Strikes, Torture, #MyNYPD, General Mills Reverses, Colorado Cannabis Crime Levels Connection Charts & Studies, Open Source Seed Initiative (OSSI), First State to Label, Light Bulb Spy, Creating Storms & Lightning, Pepsico Clear-cutting Rainforest, Mesh Internet Networks